Our Campuses & Kitchen Facilities
Empyrean provides the most up to date practical training facilities in Western Australia. Students have access to three campus locations, four commercial training kitchens, and twenty-three current industry partners with an industry network unrivalled in Western Australia.
The Empyrean main campus is in Fremantle, Western Australia, a city that is renowned for its heritage buildings and well-preserved colonial era architecture. The Fremantle Campus includes three of these prestigious buildings and is home to over 300 Empyrean students. Empyrean provides a quality and reputable education in a premium location with world-class facilities. 
Empyrean's newest Perth demonstration kitchen is located in the heart of Perth CBD right opposite RAC Arena. Students have access to a newly renovated kitchen and industry standard equipment. The proximity to Cat Buses, Perth Underground and Freeways offers great transportation options. This new kitchen is only a small stroll to St George's Terrace, Northbridge and Yagan Square, and students can enjoy the vibrant atmosphere in the City. Together with Empyrean's renowned industry placement, students will graduate with practical skills and significant experience in the hospitality industry.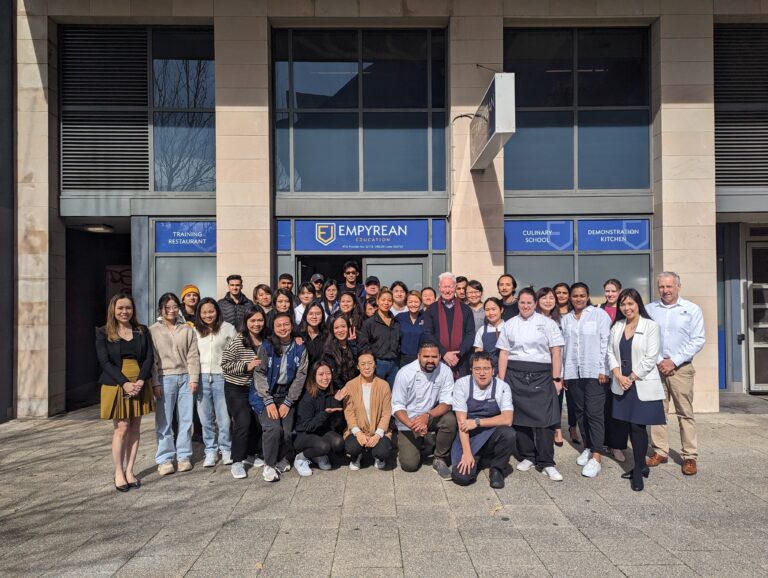 Empyrean's Mandurah campus offers regional accredited courses to students who reside in the Peel region of Western Australia. This satellite campus provides our students with the opportunity to live and train in one of Western Australia's premier tourist hotspots. 
 Empyrean gives students access to real time culinary and hospitality experience to assist them in securing future employment within their chosen field.