Message from the Empyrean CEO.
At Empyrean, choosing where to study affects the outcomes after your study is completed. Choosing a trusted VET training provider for your vocational education enhances the quality of the education you will receive. A quality education to the highest industry standards remains our priority.
But we also know that for many of our students, studying with us means a move away from home while they pursue this opportunity. We don't take this lightly, and as founder and CEO, I personally consider it both a privilege and a responsibility whenever a student chooses us. Our facilities, staff and resources have created an environment that sets our students up to enjoy a positive, successful and safe experience during their time with us.
The size of our student body means we know all of our students by name and are happy to help support them. After all, creating a place to offer students an enhanced learning experience with real-world outcomes genuinely is why I started Empyrean two decades ago.
James Ryan, founder and CEO.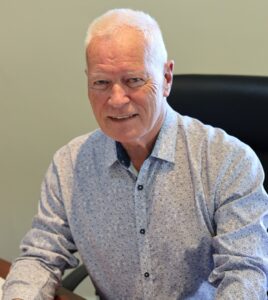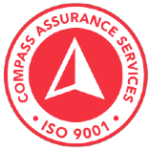 The international standard for organisations is a world-renowned and accepted accreditation which demonstrates that the organisation has quality systems and practices in place which then ensures that a student always receives what they paid for, and which will provide them with a certificate of quality which they can take into the world and further their career.
Empyrean education institute is the only registered training organisation in Australia that has the coveted ISO 9001 certification as a mark of quality and compliance. This provides students with a level of confidence that no other training organisation can provide, and it is an international certification of which Empyrean is very proud.
"Empyrean offers the best quality hospitality and community services training to students both from the local community and overseas. We are dedicated to not only provide a good learning environment and facilities for Empyrean students, but to provide a unique experience regardless of their cultural and academic background."
Passionate, energetic and Industry-seasoned Professionals
Our Empyrean team is dedicated to bringing quality training to our students. Empyrean's academic team devote themselves to program development and hands-on training to make students "job-ready."
Our staff comes from many cultural backgrounds which has enriched the Empyrean company culture and assists students to achieve their academic and professional goals regardless of their background.
What why choose Vocational Education Training?
VET aims to provide people with the skills and knowledge essential to start working for the first time, to refresh as well as upgrade skills and knowledge, and ultimately assists them to move into further study in VET or university. Vocational training is part of a practical industry-based education and training system which provides accredited training in job-related and technical skills.
Start your career earlier
The share of university graduates still seeking work more than four months after finishing their degree has increased to 30%. – Graduates Destination Survey
Start earning money sooner
VET graduates earn wages comparable to, if not exceeding, that of university graduates. The median full-time income for a VET graduate is $56,000.
VET qualifications start at around $4,000 in course fees but a university degree will cost you up to $20,000 for a three-year program.
What is Vocational Education Training?
VET is part of tertiary education and training which provides accredited training in job related and technical skills. It covers many careers and industries like trades and office work, retail, hospitality and technology.
In Australia, VET staff are not just industry-aware but have actual experience in their field of expertise as well as theoretical knowledge. This allows them to maintain the currency of their knowledge and enables them to modify courses to reflect changing industry focus and needs. VET courses combine experience in classroom theory and practical demonstrations as well as on the job workplace training.
In Australia, the quality of your education is guaranteed. In fact, the well-being of all domestic and international students, the quality of their educational experience, and the provision of up-to-date and accurate information are protected by law – under the Education Services for Overseas Students (ESOS) Act 2000, A national VET Regulator, Australian Skills Quality Authority (ASQA) ensures the quality of VET consistently meets Australian Standards.