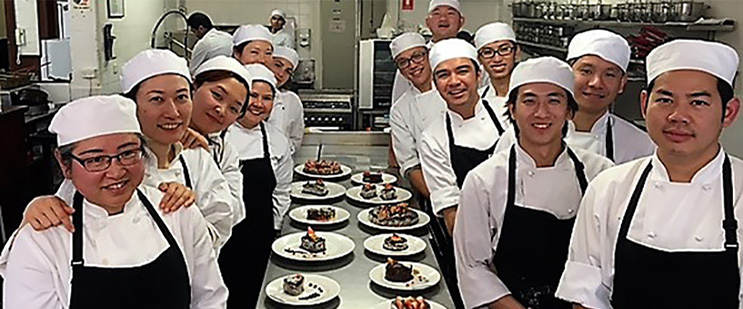 Study and Live in Fremantle
Fremantle is a major Australian port city in Western Australia, located at the mouth of the Swan River. As a renowned tourist destination in Western Australia, Fremantle is full of diverse culture, heritage buildings and numerous arts and activities. Fremantle is only 20 minutes train ride from Perth CBD, but it is a peaceful retreat from the sound and fury in the city for students to focus on their priorities. Various facilities, restaurants and shops provide an energetic living environment for students if they wish to indulge in a relaxing moment outside study.
The city is surrounded by heritage buildings and architectures. Colourful Fishing Boat Harbor is the gateway to the Indian Ocean. Fremantle offers a calm and peaceful environment, full of tourist attractions such as the WA Maritime Museum and Fremantle Arts Centre. It is the main port of Western Australia including merchant and cruise ships. It is the gateway to the famous Rottnest Island. Travel around Fremantle is very convenient the CAT bus will take you around the city for free.
Fremantle offers a rich academic atmosphere with a local library and a number of museums. There is no doubt that Fremantle is by far the most amiable place for students to balance their busy study schedule and enjoy a pleasant journey in Australia.
Empyreans main campus is in Fremantle a port city to the south of Perth which is the capital city of Western Australia. Fremantle was the original penal colony in Western Australia. Fremantle is home to a large fishing fleet, a significant port which is visited by large ocean liners bringing thousands of visitors to Fremantle each year who stroll through the streets and admire the beautiful sandy beaches.
Fremantle is full of heritage listed buildings which were typically built in the 18th century but which are still used today. Fremantle is home to Notre Dame University who have significant bonds with Empyrean. Fremantle is home to the historic heritage listed Fremantle prison which was notorious throughout the 1800,s and was only closed in 1991.
Empyrean uses the original pris­on surgeon's house and the chief warden's house as its headquarters following significant refurbish­ments. Fremantle is a relaxed yet vibrant city which has been voted the seventh most liveable city in the world.