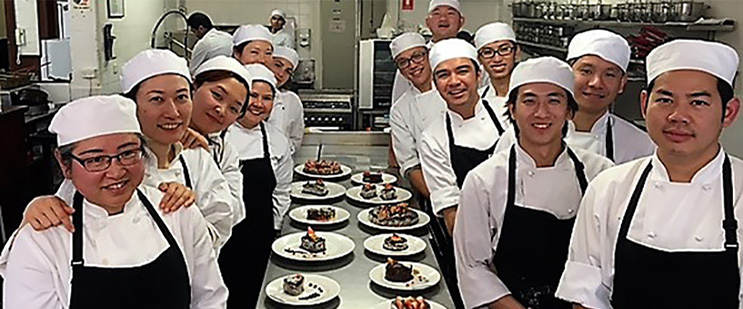 Admissions Process (Diagram + Explanation)
Choose a course that you want to study at Empyrean.

Complete student application form.
Attach the required documents.

Submit the application and documents by email or in person.

The Empyrean Marketing/Admission team will process you application and send you an outcome by email.

If the outcome of your application is successful, you will receive a Letter of Offer.
The offer will explain in which course you have been accepted, how much is the tuition fee and installmant plan.

You must read the offer and understand the conditions before signing the Acceptance of offer.
Make the initial payment according to the installment plan on the offer letter.
Then email the Acceptance of offer and evidence of your payment to Marketing/Admission staff.

We will confirm you payment before issue the Confimation of Enroment (COE).
We will email you the COE.

You nees to apply for student visa subclass 500.
COE is one of the most important documents requirement when applying for student visa.

Two weeks before your course start date, you will receive an email notifying about an Orientation day.

Attending the Orientation.
Ready to start your education experience with Empyrean.