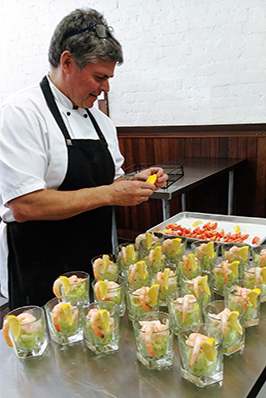 Why EEI
"To provide a unique and unforgettable experience for Empyrean students based on individual and cultural respect and providing technical excellence in a caring environment".
Job placement support
Empyrean courses are recognised as the best in Western Australia and our partner hotels seek our students for both work experience and for job placements. In Perth and Fremantle a total of twelve hotels are currently under construction or refurbishment and Empyrean is approached on a regular basis for staff to work in these hotels. This includes work in hotel kitchens for our Commercial cookery students and work in front of house roles for our hospitality students. This is important because it means that an Empyrean student can obtain work with one of our partners and be paid for 20 hours each week. The rate of pay in hospitality and cookery is no less than $20 per hour.
Currently all Empyrean students have work and many are sending money home to their families. The most important factor of all is that each Empyrean student will be well trained so that if they are fortunate enough to become permanent residents of Australia or if they return home to their country of origin, they can earn money in a well-paid job making their financial future more secure.
In order to support our students, we provide resume and interview workshop or face to face consultation for our student free of charge.