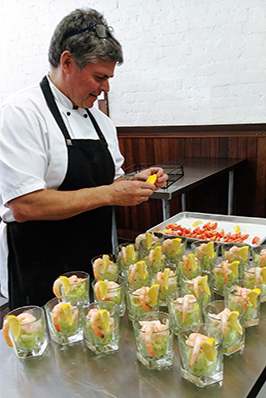 Why EEI
"To provide a unique and unforgettable experience for Empyrean students based on individual and cultural respect and providing technical excellence in a caring environment".
Empyrean facilities and training facilities
The Empyrean main campus is located in Fremantle, Western Australia, a city which is renowned for its heritage buildings and well-preserved colonial era architecture.
The Fremantle Campus includes two of these prestigious buildings and is home to over 300 Empyrean students. Empyrean aims to provide the best education in the best location with the very best facilities, and where students can have access to a spacious study environment and numerous cultural activities.
Fremantle has recently been named in Lonely Planet's Best in Travel 2016, ranking as the 7th best city in the world. It is a city of vibrant cultures reflected in many restaurants, cafés, bars, and hotels. The richness and diversity of the Fremantle culture will be enhanced by Empyrean's multicultural background and with 300 students from over 40 countries.
The advantage of studying in Fremantle is not just about the beautiful beaches and restaurants. Empyrean makes the best of this location and has taken on a famous local restaurant as a training facility for Empyrean cookery and hospitality students. Empyrean manages Quinlans Restaurant in High Street, Fremantle. Quinlans has been an award-winning restaurant, and will now give Empyrean students access to real time commercial cookery and hospitality experience which in turn will help them secure future employment in the industry.
Additionally, Empyrean has arrangements with some prestigious four and five-star hotels and now includes a five-star premium conference center. These arrangements will provide internships and job placements for our students. These kitchens are in Hyatt Regency and Mercure Perth and Novotel Perth Langley.